Another year bites the dust, another year of uncertainty, fear and hardship with a major health crisis having a devastating effect on diverse communities, peoples mental health and not to mention the damage caused to many businesses large and small and mostly, another year to forget. But, we carried on in the true British spirit, regardless of the threat of Covid, the beginning of the year it was still here then it seemed to be getting better and all of a sudden in the winter it was here again with a vengeance and a new strain.
Despite all this, my saving grace was finding that special bottle of wine and letting you guys know about it. Ok, my pockets are not that deep to stretch to tasting expensive fine wines all the time but you know what? there are still plenty of reasonably priced bottles out there, whether it comes from a specialist retailer or your popular high street supermarkets, if selective, you don't have to spend a fortune.
So what made my star wines of the year? well, using my sophisticated scoring system I selected those that scored 8.75 / 9.00 corks, that elusive 10 corks is still to be found, 2022 may well be the year, you never know. This is by no means a definitive selection and there are many more I could have added, so in no particular order, my top-scoring wines of 2021 ……..
Click on the highlighted text below picture for more info
Llumi Rosat 2018
Where do I begin, well, let's start with the colour, vibrant is an understatement, very different to a lot of rosés and that intenseness in the colour carries through to the aroma and more importantly the taste. Strawberries are often mentioned when describing rosé but the difference here is this is more like very ripe stewed strawberries, pomegranate and blood oranges pop in as well along with other red fruits. The flavour is really quite intense, a bit of spice with maybe some nutmeg and cinnamon in the background. The wine is bone dry but with some lovely bright acidity which keeps it tasting fresh and vibrant, beware though this has an abv of 14% which creeps up on you although at the time you don't really notice it.
La Loupe Grenache Noir 2019
Super wine!
Lots of red fruit and a slightly candied aroma which was appealing. First, sip this was gloriously smooth and velvety, I know smooth & velvety are adjectives used a lot to describe wine but they kind of sum this up perfectly. All perfectly balanced, sweetish red fruits mainly very ripe cherry, strawberries and raspberries are evident, giving a fresh mouth-watering sensation but never seeming too tart. Muted tannins are also there along with a touch of savouriness and a hint of white pepper to finish.
Chateau Buisson – Redon 2018
This is a 'Proper Bordeaux', neighbouring the Fronsac Region this bottle just does what it says on the tin. This is a nice and friendly Claret, full of rich blackberry, plums, slightly earthy, with hints of tobacco, chocolate, leather. Tannins and oak are there but integrated and nicely balanced, it also has a nice kick of acidity to keep it fresh.
If you want a good quality Bordeaux that won't break the bank then this is the one!
Sainsbury's Chilean Chardonnay, Taste the Difference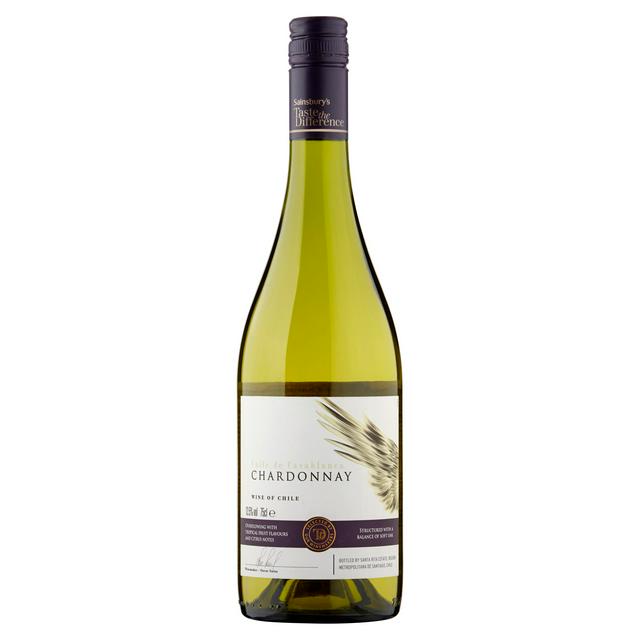 One of my bargain whites of the year !! A delight for the price.
Casablanca Valley, Chile, 13.5%. Flavours of peach, apricot, tangerine, apple and melon. Punching well above its weight with just the merest hint of oak, leaving this tasting fresh, crisp and vibrant with just a touch of sweetness on the finish.
Familia Pacheco Organic Monastrell
This made the list last year, it's so good had to include it again!
A favourite of mine since I discovered it a year or so ago. Hailing from the hot and humid Jumilla region in southeast Spain this is mainly Monastrell 80% with a dash of Syrah 20% with a hefty 14.5% abv.
I advised decanting this for an hour or so before the tasting as this is (from past experience) a fairly muscular wine with some noticeable tannins. Decanting did the job brilliantly softening it bringing out fruit flavours. A host of rich dark fruits dominate, baked plums, berries and cassis that coat your mouth. The robustness of the Monastrell is tamed slightly with the addition of the Syrah which also gives it a slight spiciness. It had acidity and freshness with some lovely vanilla oak and finishes long.
The Ned Pinnacle Sauvignon Blanc 2020
This is full of the normal flavours you would expect, there's plenty of grassiness, herbs, gooseberries, lime, nettles, followed by some sweeter hints of peach and apricots. It has lots of acidity, but all perfectly balanced with the fruit which has a touch of spice in the background, there's even an element of creaminess you don't usually find in a Sovee giving it a smoother rounder texture. For me, it's that more restrained finish that sets it apart even giving it a kind of elegance and a more rounded flavour without losing that New Zealand charm
Les Hauts de Saint Martin – Saint Chinian
Located between Minervois and Faugeres it's a robust wine, very dry and with some hefty tannins but still bursting with rich dark fruits including blackcurrants, blackberries and plums. Lots of warming peppery spice along with liquorice and some sweet oaky vanilla all wrapped up in a smooth velvety finish. Left open a while the tannins softened a little, leave a little for the next day and it would be even better, a great food wine, although I enjoyed it on its own and I have no hesitation in recommending it.
It's not the first time I've had this wine and it definitely won't be the last it really is very, very good.
Albariño De Fefiñanes 2019
Although all wrapped in a fairly understated label, let me say, this is definitely a cut above your usual bottle and in my opinion, it's what an Albariño should taste like and is a testimony to how good this grape can really be. Very aromatic in the glass, citrusy and herbaceous, lots of lemon pith, along with apple, pear and something slightly tropical, maybe peach. On first sip, there's plenty of crisp minerality, a touch of saltiness and the subtle oak is noticeable but not intrusive. Again the lemon shines, more peaches and a hint of honey, in the background, dried herbs possibly tarragon all in balance and finishes with a delightful savouriness.
Pinzellada Carignan Grenache 2016
The first thing that hits when tasting the Pinzellada is the intenseness of the fruit, lots of really ripe sweet blackcurrants and blueberries, there's also a mouth-watering acidity giving a real sense of vibrancy and freshness. Smoke, liquorice and some dried herbs, possibly thyme, make an appearance, the tannins are noticeable along with a hint of oak but everything is beautifully balanced, finishing long and satisfying. Alcohol is relatively high at 14.5% but didn't seem like it.
Kiss Of Wine – Zesty, It's a Reisling
All their cans were good, this just stood out !
From the Rheingau in Germany, a very fruit-forward Riesling with a bit of a tang, think Zesty is very apt. As with the Chardonnay aroma wise, it's a little on the muted side, but on the first sip that this wine really shines. This had a real summer feel to it, lots of bright mouth-watering acidity, lemon and limes dominant and a tangy finish. This is another extremely well-made wine and thoroughly enjoyable.
Furleigh Estate West Dorset Chardonnay 2018
Fresh and vibrant with those orchard fruit aromas prominent even before getting your nose anywhere near the glass, the first mouthful hits you with some lively acidity but not face puckeringly so and along with a little perceived sweetness, there was a hint of pear. pineapple and orange peel which just balanced it out beautifully.
I urge you all to try this and the other Furleigh wines in the range and hope it gives you a taste for how good we are in this country at producing not just world-class Sparklers but tremendous still wines as well.
Peter Lehmann Barossa Portrait Shiraz 2016
Big wine with Dark fruits shine with ripe cherry, blueberries and plums, surprisingly the tannins were soft, hardly noticeable. There was some fig and tar along with sweet spices, chocolate and a real smokiness on the finish. You hear people say a wine is 'velvety' and to be honest, this sums up the wine perfectly.
All that remains is to thank all my readers for your support and comments, hope you have a great Christmas and best wishes for the new year, lets hope for a better 2022 and of course drinking more good wine….. see you again soon
Like (1)